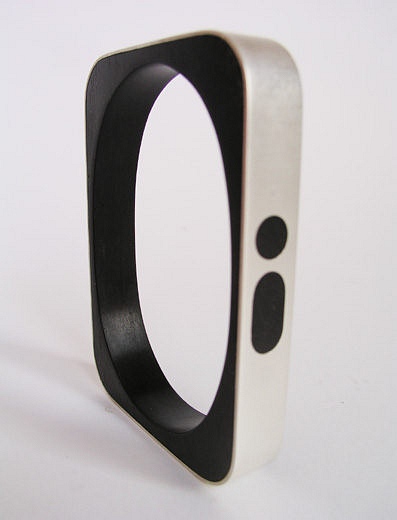 Ebony and Silver

Hand made 2 piece Ebony Ply for strenght. Approx size 6cm by 1.5cm by 8cm High.
A very contemporary striking piece of jewelry, work of art and sculpture.
Can be custom made depending on your hand/wrist size, Email me: barry@silverebony.com

Standard price $369, plus $18 postage and packaging Tracked & Signed.
Please leave me a message or comment at the bottom of page, or email me at barry@silverebony.com for any questions, customizations or requests.