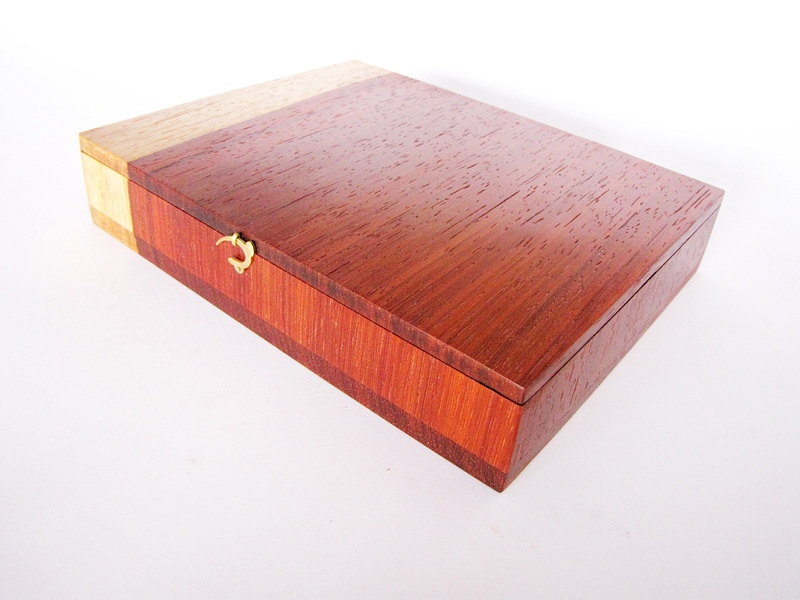 Contemporary Padauk Wood Jewellery Box with solid brass hook/eye and hinges. Inside is fitted with a piece of soft black velvet.

This design can also be made in any other wood you like such as Apple, Pear, Ebony, cherry, Purpleheart, boxwood, Piquia Amerello etc.. Some of the more exotic woods such as Ebony will be a smaller box size, please email me to check sizes/woods. Price will vary depending on wood and size. barry@silverebony.com

This one in Padauk measures 19.5cm by 15.5cm by 4cm high and holds a lot of jewellery. It is finished with high quality shellac and waxed. Although this one is constructed with walls/sides others will be made out of one single piece.

Standard price $475, plus $18 postage and packaging Tracked & Signed.
Please leave me a message or comment at the bottom of page, or email me at barry@silverebony.com for any questions, customizations or requests.