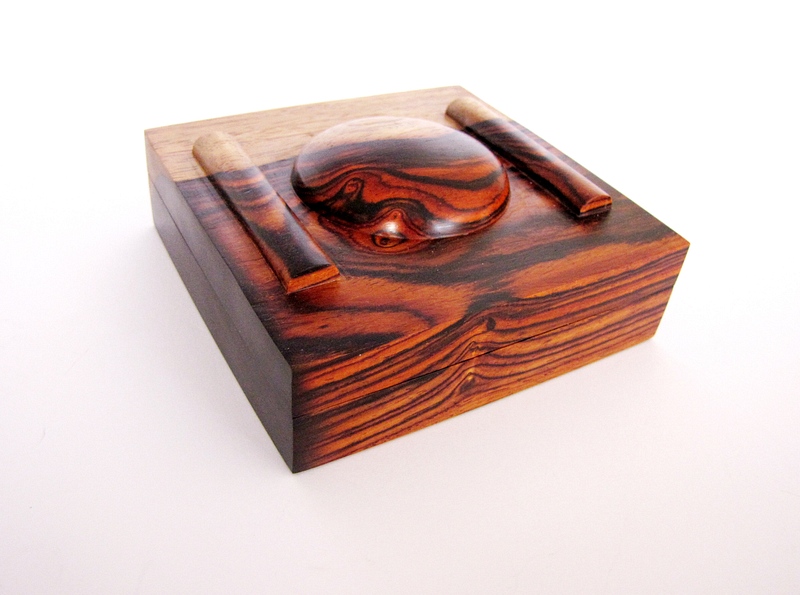 Custom made contemporary Cocobolo Wood Pill Box, handmade and turned.The lid is made out of 1 piece of wood and has 8 strong magnets to fasten/hold.

I can make this at any size or shape to fit up to 7 days worth of tablets.
Just email me the size details/tablets you want it to hold.
Can be made in any wood you like such as Apple, Pear, Ebony cherry, Purpleheart, boxwood etc..

The one in the picture holds 3 days worth of tablets, measures 10cm by 10cm by 3.5cm high. It is an elaborate expensive wood and design so would cost £780... It is finished with high quality shellac and waxed... More simple/smaller box's start from £120.

Standard price $975, plus $18 postage and packaging Tracked & Signed.
Please leave me a message or comment at the bottom of page, or email me at barry@silverebony.com for any questions, customizations or requests.