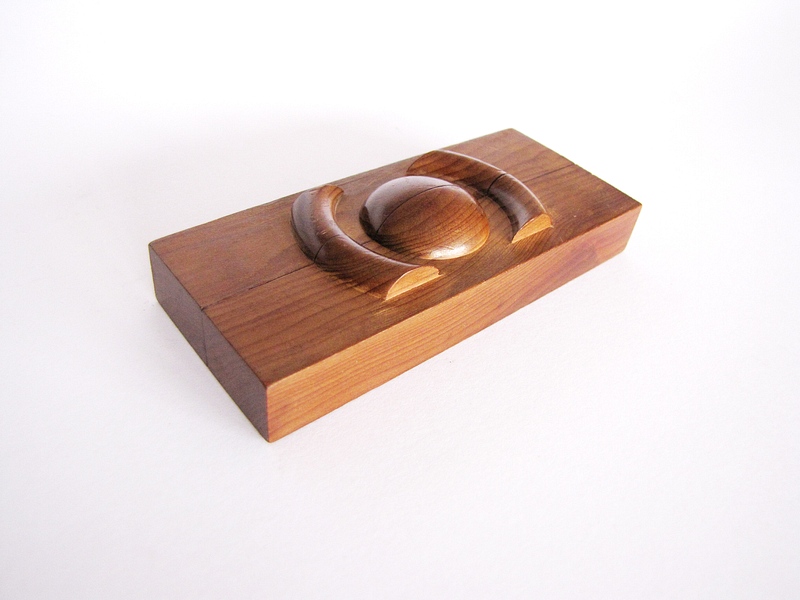 Contemporary Yew Wood Pill Box, handmade and turned. The lid is made out of 1 piece of wood, it fastens together with rounded dowels/gaskets. It can alternatively be made with a top/bottom lid with magnets to fasten/hold.

This design can also be made in a square shape and in any wood you like such as Apple, Pear, Ebony cherry, Purpleheart, boxwood, Pink Ivory wood etc.. Email me barry@silverebony.com

The one in the picture measures 9cm by 4cm by 2cm high.
It is my own personal box that I use hence its marks and deep colour.
It is finished with high quality shellac and waxed

Standard price $225, plus $18 postage and packaging Tracked & Signed.
Please leave me a message or comment at the bottom of page, or email me at barry@silverebony.com for any questions, customizations or requests.