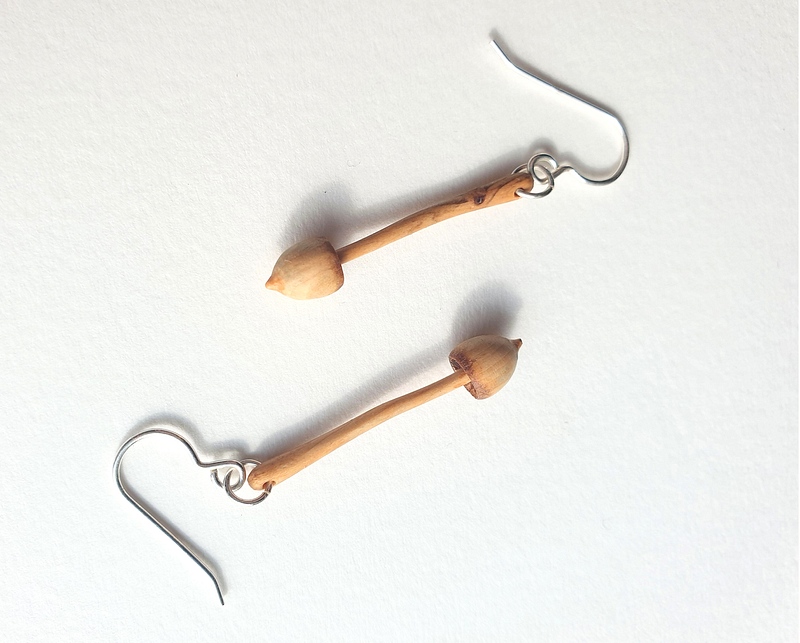 Magic Mushroom Psilocybin (Psilocybe semilanceata - Liberty cap) Earrings in Yew wood.

Each one made will be slightly different, all hand-carved with fine gills inside & slight staining just like the real thing.
Mushrooms approx 3cm long. 4cm drop inc. fitting

Comes with solid sterling silver fittings.

Hand-made to order so can take a few days, message me if you're in a rush for them.

Message me if you would like them Longer, bigger, smaller or different style

Standard price $60, plus $18 postage and packaging Tracked & Signed.
Please leave me a message or comment at the bottom of page, or email me at barry@silverebony.com for any questions, customizations or requests.