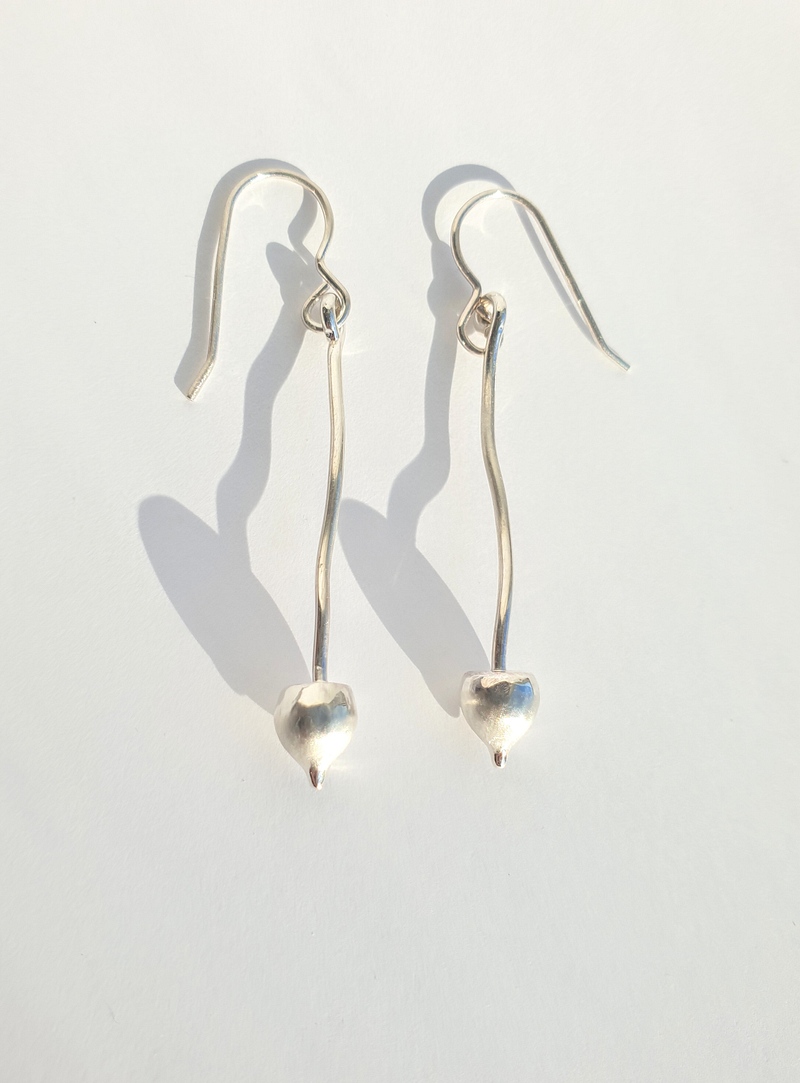 Magic Mushroom Psilocybin (Psilocybe semilanceata - Liberty cap) Earrings in solid silver.

Mushrooms approx 3cm long. 4cm drop inc. fitting

These solid silver earrings implement different finishes to achieve texture and shade to match the real thing.
A satin finish on the main part of the cap (paler) and a mirror/shiny finish on the bottom edge, nipple of the cap and the gills/edge (darker).
The stem is a mixture of these.
Comes with solid sterling silver fittings.

Hand-made to order so can take a few days, message me if you're in a rush for them.

Message me if you would like them shorter, longer, bigger, smaller or different style.

Standard price $69, plus $18 postage and packaging Tracked & Signed.
Please leave me a message or comment at the bottom of page, or email me at barry@silverebony.com for any questions, customizations or requests.