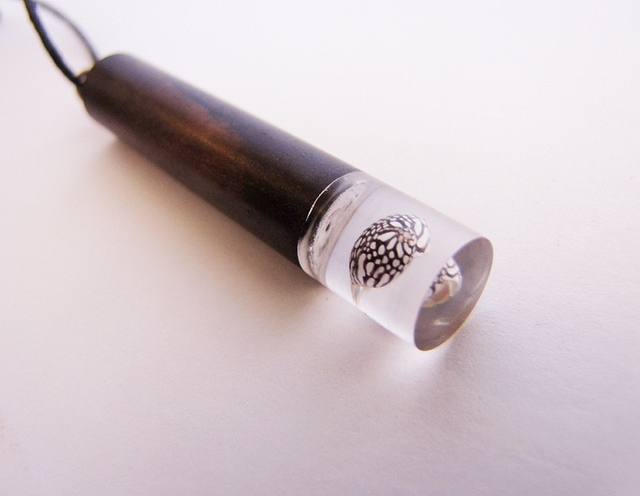 Ebony and miniature Zebra shell 6cm long. Available in other woods and shells.
The curvature of the clear cast resin magnifies the shell.
Size Approx 6cm long by 1.2cm diameter, can be made bigger or smaller, email me.
* I have one in stock - Ebony with a Pink Umbonium 6.5cm long, threads through the Ebony that I can offer for £15, email me and I will invoice you via PayPal.

Standard price $23, plus $18 postage and packaging Tracked & Signed.
Please leave me a message or comment at the bottom of page, or email me at barry@silverebony.com for any questions, customizations or requests.