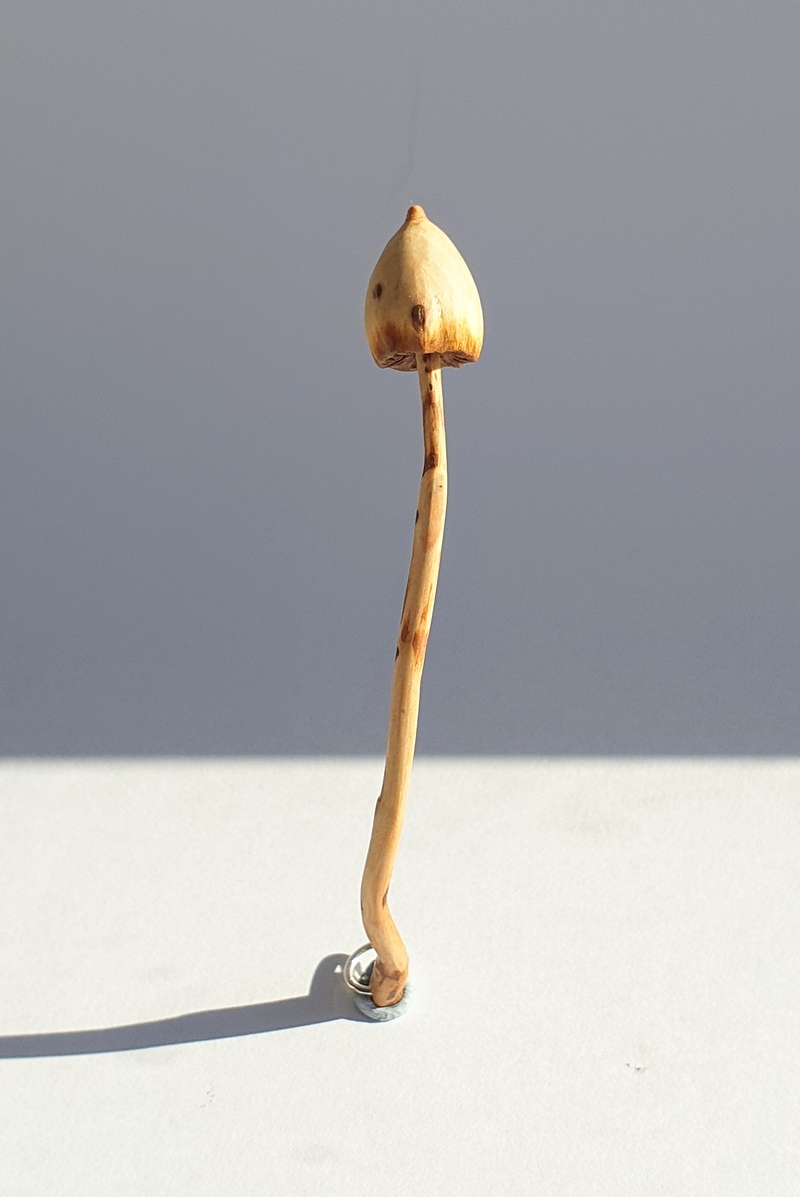 Magic Mushroom Psilocybin (Psilocybe semilanceata - Liberty cap) Pendant in Yew wood. Each one made will be slightly different, all hand-carved with fine gills inside. Approx 6cm long.

*There are 2 versions available, this one with the cap being more sculptured, organic or I can make a simplified version for £36, similar to the silver design/shape see the last photo on this page, send me an email or phone me. barry@silverebony.com

Comes with waxed leather cord and black gift box.

email me if you would prefer it bigger, smaller or different style.
barry@silverebony.com

For my full range of magic mushroom pendants please visit my Etsy shop, but email me and buy via my web site for a 5% discount
www.etsy.com/uk/shop/PsychedelicVectors

*A Solid Silver version is available at £125, see in pendants page.

Standard price $53, plus $18 postage and packaging Tracked & Signed.
Please leave me a message or comment at the bottom of page, or email me at barry@silverebony.com for any questions, customizations or requests.