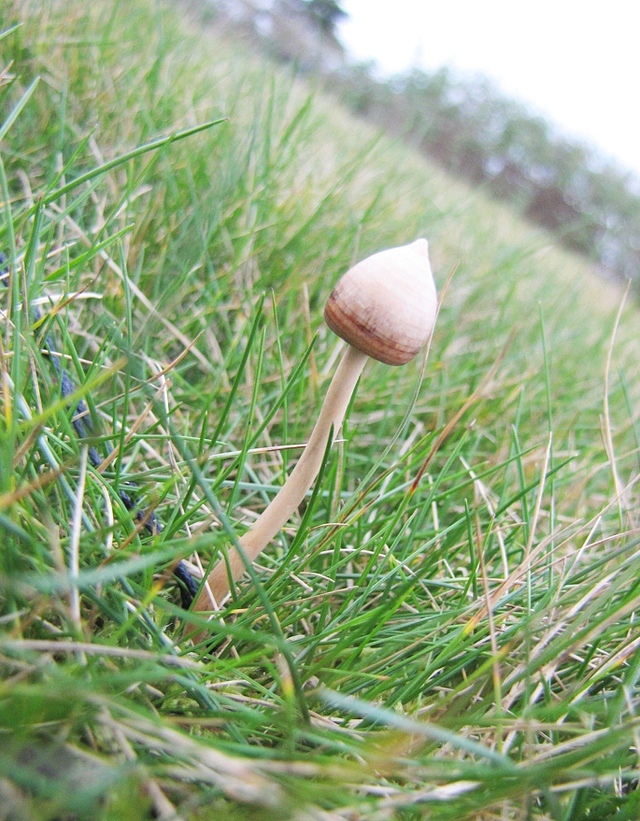 Magic Mushroom Psilocybin Pendant in Yew wood. (Psilocybe semilanceata - Liberty cap) Version 1.

SPECIAL AUTUMN SEASONAL OFFER 20% OFF!! WAS £30

This is the more simple naturel Yew wood version with symmetrical cap with carved under gills detail.
The magic mushroom cap has a small amount of the naturel darker sap wood at the base.

HANDMADE to ORDER, so can take a few days, each one will be slightly different, let me know if you're in a rush for one.

Comes with silver ring fitting at the end, 1.5mm strong waxed cotton cord and black gift box.

Each one made will be slightly different, all hand-carved with fine gills inside.
Approx 6.5cm long.

Message me if you would like it slightly bigger or smaller at no extra cost.

Standard price $30, plus $18 postage and packaging Tracked & Signed.
Please leave me a message or comment at the bottom of page, or email me at barry@silverebony.com for any questions, customizations or requests.