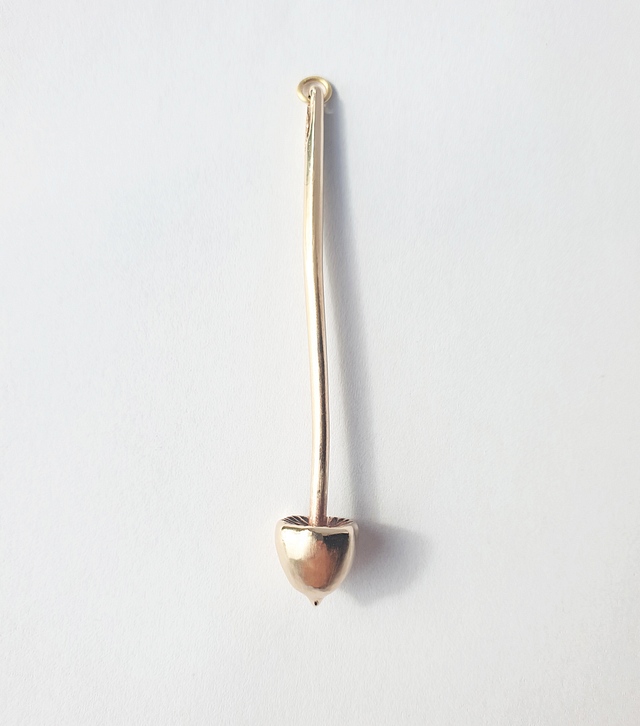 Magic Mushroom Psilocybin in Solid Bronze, all Handmade.
(Psilocybe semilanceata - Liberty cap)

Handmade to order, so can take 2 or 3 days.
Video of the pendant: www.youtube.com/shorts/Udbx_6S7log

Bronze one is made of a very high grade sculpture Bronze, beautiful colour, finish and hard metal, difficult to work with hence price is more than silver.

*There are 2 different designs of this. This is the more detailed/organic version.
The other more symmetrical design, see my other listings, can also be made in Gold, message me.

I implement different finishes to achieve texture and shade to match the real thing.A satin finish on the main part of the cap (paler) and a mirror/shiny finish on the bottom edge, nipple of the cap (darker) and then oxidise the gills/edge darker. The stem is a mixture of these.

Approximately 7cm long & 8 Grams
Comes with a strong waxed cotton cord with silver fittings/fastenings and black gift box.

Also available in solid 9ct, 18ct Yellow Gold, Silver or Copper please message me for prices.

Standard price $138, plus $18 postage and packaging Tracked & Signed.
Please leave me a message or comment at the bottom of page, or email me at barry@silverebony.com for any questions, customizations or requests.