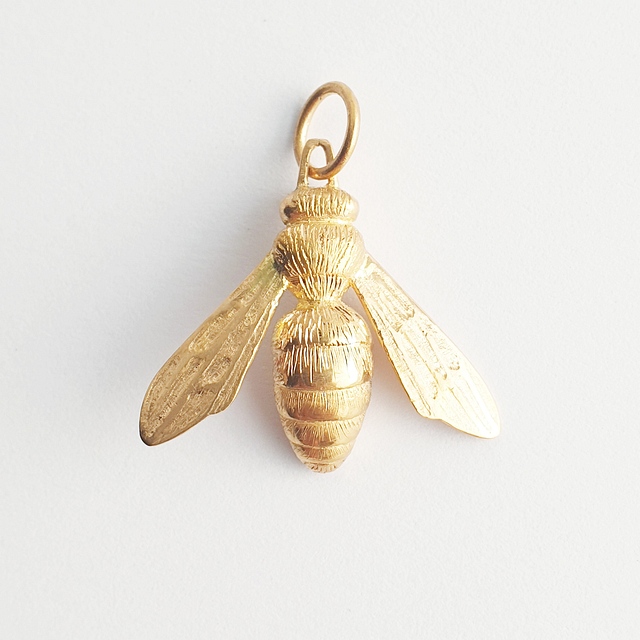 Solid 22ct Yellow Gold Honey Bee Pendant.
All hand-made, the fur of the Bee is hand chased/carved.

Approximate overall size: length 2.2cm, width/wingspan 2.8cm,
Weight approx 7 Grams.

Can be made bigger or smaller and Includes official Hallmarking.

Can be made in 9ct or 18ct Gold or Silver, or Gold with an Ebony body.
Enquiry for prices email me at barry@silverebony.com

Guide prices:
9ct Yellow gold approximately £550
18ct Yellow gold approximately £795
22ct Yellow gold approximately £975
Depends on current cold prices.


Please leave me a message or comment at the bottom of page, or email me at barry@silverebony.com for any questions, customizations or requests.