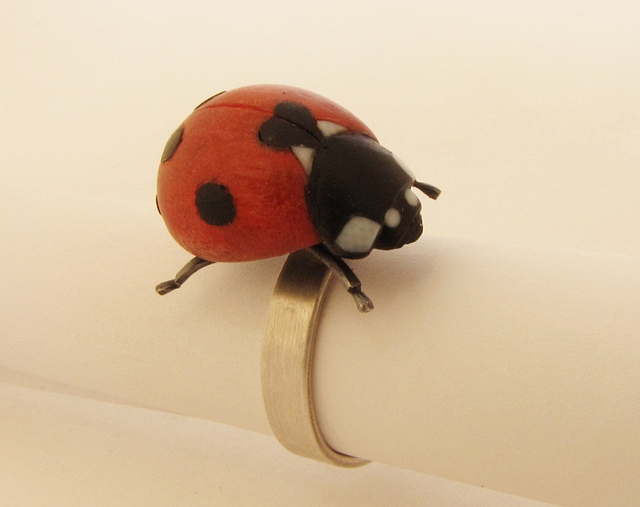 Pink Ivory wood body with a slight red tint and Ebony inlaid dots. Ebony head with inlaid white mother of pearl eyes and features.
Sterling silver oxidised legs.

Sterling Silver adjustable Ring to fit all.
Can also be made as a pendant, let me know.

A much simpler and cheaper version is available with painted detail instead of inlays look in the Pendants section, can be made as a ring.

Standard price $550, plus $18 postage and packaging Tracked & Signed.
Please leave me a message or comment at the bottom of page, or email me at barry@silverebony.com for any questions, customizations or requests.