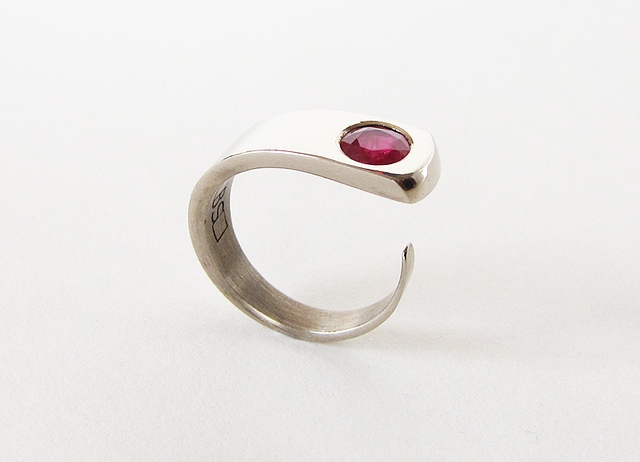 Gradually tapered on width and thickness, satin finish interior and mirror finish exterior. Self adjustable to fit any size.

Price differs according to size, carat of gold and quality of Ruby starting at £450
Please email me for info and prices barry@silverebony.com

Standard price $563, plus $18 postage and packaging Tracked & Signed.
Please leave me a message or comment at the bottom of page, or email me at barry@silverebony.com for any questions, customizations or requests.