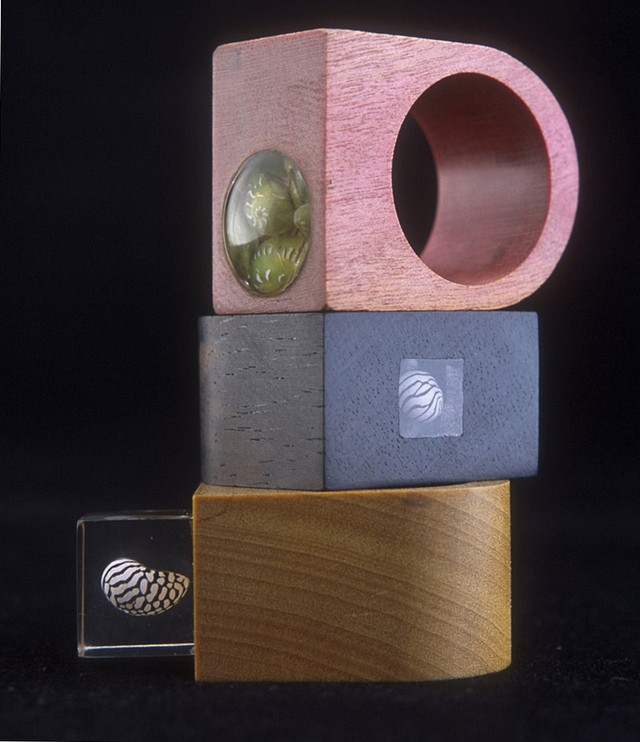 Assorted Rings - All Natural woods with shells
Top:Pink Ivory wood with Emerald Nerites £48
Middle: Ebony with Zebra shell £48
Bottom: Piquia Amarello with Zebra shell £48

Let me know what ring size you need.
There are 2 methods to find your size here:
www.overstock.com/downloads/pdf/2010_RingSizing.pdf
OR your local jewellery shop should measure you for free.

Standard price $60, plus $18 postage and packaging Tracked & Signed.
Please leave me a message or comment at the bottom of page, or email me at barry@silverebony.com for any questions, customizations or requests.