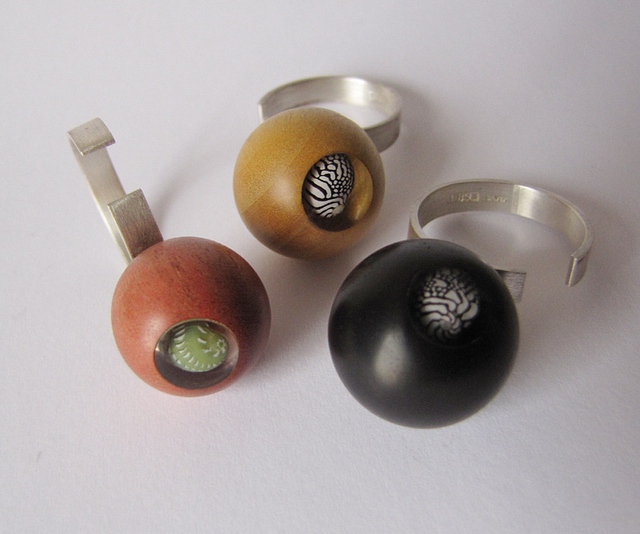 Assorted Spheres with adjustable silver ring to fit all sizes.

Natural woods and miniature shells.
Each one are £80
Add a note when paying or email me if you want a different combination.
Available combinations:
Ebony with Zebra shell or Pearly Umbonium.
Piquia Amarello with Zebra shell.
Purpleheart wood with Emerald Nerite or Pearly Umbonium.
Spheres approx 2cm diameter
Adjustable rings to fit all sizes

Standard price $100, plus $18 postage and packaging Tracked & Signed.
Please leave me a message or comment at the bottom of page, or email me at barry@silverebony.com for any questions, customizations or requests.