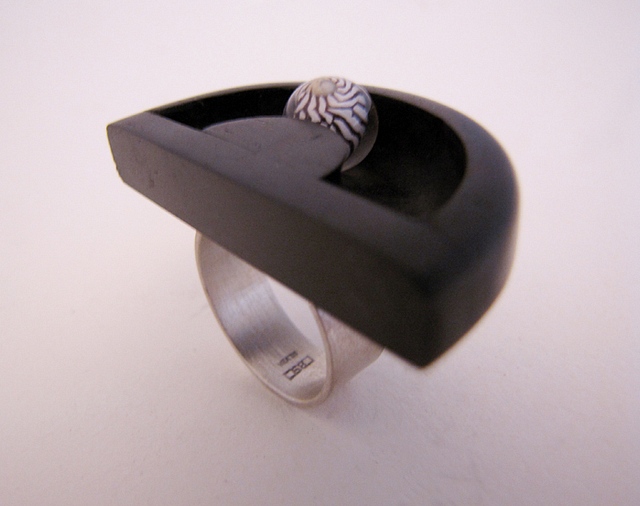 Ebony and Silver with rolling Zebra shell. Size: Large, about 4cm wide

Exotic detailed Zebra shell set in a magnified resin sphere. The ball rolls around in its fixed chamber Dazzling and unique!
Ring Adjustable to fit all sizes.

Standard price $244, plus $18 postage and packaging Tracked & Signed.
Please leave me a message or comment at the bottom of page, or email me at barry@silverebony.com for any questions, customizations or requests.